Partner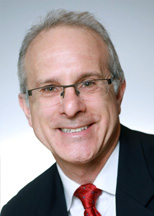 Location: 155 Willowbrook Boulevard, Wayne, NJ 07470
Phone: 973-256-9000
Fax: 973-256-9001
Email: Email Me
vCard:

David H. Ganz concentrates his practice on employment counseling and litigation. He advises companies on a wide range of employment issues, including hiring, discipline, reasonable accommodation, and terminations, as well as compliance with federal and state employment laws. He also reviews and drafts employment agreements, separation agreements, employee handbooks, and human resources policies.
His litigation practice involves representing management in employment-related matters, including claims involving discrimination, sexual harassment, wrongful discharge, retaliation, and breach of employment contracts. Mr. Ganz handles employment litigation in state and federal courts (trial and appellate) in New Jersey and New York, as well as before administrative agencies, including the Equal Employment Opportunity Commission, the New Jersey Division on Civil Rights, and the New York State Division of Human Rights.
Mr. Ganz has represented corporate clients in a wide range of industries, including manufacturing, retail, healthcare, banking and financial services, real estate, hospitality, telecommunications, technology, food and beverage, and entertainment/media.
Professional Activities:
New Jersey State Bar Association
Member of the New Jersey State Bar Association Labor and Employment Section
Publications:
Mr. Ganz has authored numerous articles on employment-related subjects. His work has appeared in a number of print and on-line publications, including the National Law Review, the New Jersey Law Journal, New Jersey Lawyer, New Jersey Labor & Employment Law Quarterly, The Metropolitan Corporate Counsel, the National Association of Minority & Women Owned Law Firms Newsletter, Employment Law Strategist, Personnel Law Update, and the DRI – The Voice of the Defense Bar's The Job Description.
Areas of Practice:
Education:
B.A., Colgate University, 1986, magna cum laude
J.D., Boston College Law School, 1989, cum laude, Boston College Law Review
Admissions:
Massachusetts (Retired)
New Jersey
New York
Courts:
U.S. Court of Appeals for the Second Circuit, 2016
U.S. Court of Appeals for the Third Circuit, 1996
U.S. District Court for the District of New Jersey, 1992
U.S. District Court for the Eastern District of New York, 1991
U.S. District Court for the Southern District of New York, 1991