Partner
Location: 551 Fifth Avenue, New York, NY 10176
Phone: 212-661-5030
Fax: 212-687-2123
Email: Email Me
vCard: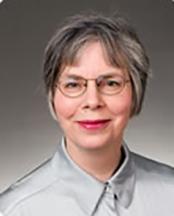 Nancy Connery's area of concentration is real estate law. She has a general real estate practice and has represented individuals, public and private companies, utilities, not-for-profit entities, government entities and public benefit corporations in a variety of real estate matters, including:
Leasing and Other Space Transactions: Ms Connery has negotiated, among other things, office, loft, retail, and industrial space leases, garage leases, ground leases, easements, licenses, tenancy-in-common agreements, and tenant buyouts.
Purchases and Sales: As part of her commercial practice Ms. Connery also has represented clients in the purchase and sale of office buildings, loft buildings, industrial buildings, and other commercial space; and overseen the real estate aspects of government-granted economic benefits. Ms Connery also represents her private and corporate clients in the purchase and sale of residential real estate, including cooperative apartments, condominiums, and houses.
Cooperatives and Condominiums: Ms Connery's practice includes the general representation of both cooperatives and condominiums.
General: Ms. Connery's real estate practice involves her in a variety of real estate related matters and transactions, including brokerage issues, construction contracts, trespass claims, partition litigation, and other matters.
Before practicing law, Ms. Connery taught high school biology, chemistry and physics.
Areas of Practice
Corporate Transactions
Real Estate
Private Practice
Bar Admissions
New York, 1978
U.S. District Court Southern District of New York, 1979
Education
Rutgers, The State University of New Jersey School of Law – Camden, Camden, New Jersey

J.D. – 1978
Honors:  Graduate with Honors and American Jurisprudence Award in Constitutional Law

Douglas College
University of California, Los Angeles
Published Works
Smart Subtenant Protections, May/June 2018 issue of the American Bar Association's Probate & Property publication. Please see http://www.schoeman.com/wp-content/uploads/2018/05/smart-subtenant-protections-pub-may-june-2018.pdf
"To Eat or Be Eaten, An Introduction to Restaurant Leasing," The Practical Real Estate Lawyer (September 2015). Please see http://files.ali-cle.org/files/periodical/articles/PREL1509_Connery.pdf
"When Landlords Overreach," ALI-CLE (March 2013) (operating expense clauses). Please see http://files.ali-cle.org/thumbs/datastorage/skoob/articles/BKAC1303_TAB11-Connery_thumb.pdf.
"Tips for Negotiating the Small Office Space Lease," The Practical Real Estate Lawyer (November 2005) and reprinted in the Manual On Commercial Leasing in Troubled Times (ALI ABA 2009). Please see https://books.google.com/books?id=MUZbi6d62uIC&lpg=PP1&pg=PA165#v=onepage&q&f=true.
"Tenant Buyouts," NYSBA N.Y. Real Property Law Journal, Winter 2008, Vol. 36, No. 1. Please see https://www.nysba.org/WorkArea/DownloadAsset.aspx?id=33436&loggedIn=True/.
"Letters of Credit in Real Estate Transactions," Negotiating Commercial Office Leases (Practicing Law Institute 2008). Please see https://www.pli.edu/emktg/all_star/Lettrs_Credit27.doc
"Courtesy, Professionalism and Ethics: E-mail, the Internet and Computers," Fall 2002 New York Real Property Law Journal (New York State Bar Association). Please see http://www.nysba.org/workarea/DownloadAsset.aspx?id=15116
Chapter Author, "Negotiating and Drafting Office Leases" (Law Journal Seminars-Press).
Chapter Author, "Commercial Real Estate Transactions Handbook".
Chapter Author, Practising Law Institute Handbook series (chapters on security deposits, bankruptcy boilerplate leasing concepts, subleases, letters of credit, leasehold mortgage financing, and construction issues).
Classes/Seminars
Speaker,

"

Malpractice Prevention in Commercial Real Estate Financing (Legal Ethics)" at

Practising Law Institute ("PLI") Event,

PLI New York Center

, New York, New York

, April 11-12, 2017.
Speaker, programs on commercial leasing and other aspects of real estate law sponsored by the Practicing Law Institute, ALI-ABA, the New York State Bar Association, and the Association of the Bar of the City of New York. Topics she has covered include compliance with laws, construction issues, bankruptcy, security, letters of credit, the Americans with Disabilities Act, ground leases, assignment and subleasing, restaurant leasing and not-for-profit issues in leasing. She has also participated in panels on residential transactions and lending transactions
Speaker, "Unanticipated Limitations in Long-Term Planning and Lease Restructuring" and "Challenges in Building Today's Tenant Improvements", Practising Law Institute ("PLI") Event "Negotiating Commercial Leases 32016," PLI New York Center, New York, March 10-11, 2016
Speaker, "Negotiating Restaurant Leases: Food for Thought", New York State Bar Association Real Property Law Section Summer Meeting, Basin Harbor Club on Lake Champlain, Bergennes, VT, July 17, 2015
Honors and Awards
Member, American College of Real Estate Lawyers
New York Metro, Super Lawyers, Top 50 Women Attorneys in New York, 2015 – 2016
New York Super Lawyers, Real Estate, 2008 – 2018
New York Super Lawyers Top Women Attorneys , 2013 – 2015
Former Chair, New York City Bar Association Real Property Law Committee
Former Chair, New York City Committee on Cooperative and Condominiums
Professional Associations and Memberships
New York State Bar Association, Member, Executive Committee of Real Estate Section; Co-chair of District Representatives and Co-chair of Committee on Professionalism
New York State Bar Association, Member, Cooperative and Condominium Law Committee, and Commercial Leasing Committee
New York State Bar Association, As part of her bar association work, Ms. Connery has reviewed and commented on proposed legislation affecting the real estate industry
New York State Bar Association, Ms. Connery has also promoted and participated, as drafter, in the Real Property Sections form of Owner's Rider to the AIA Agreement between Owner and Contractor
The New York City Bar Association, Former Chair, Committee on Real Property Law
The New York City Bar Association, Former Chair, Committee on Cooperative and Condominium Law
The New York City Bar Association, As part of her bar association work, Ms. Connery has promoted and participated in the drafting of a model form of mortgage opinion, model contract of sale for cooperative apartment, model form of sublease and overlandlord consent, model form of office lease, model form of contract of sale for a commercial office building, and a model form of ground lease
Member, National Association of Women Lawyers (NAWL)
American Bar Association, Former Chair, Assignment and Subletting Committee, Leasing Group
American Bar Association, Member, Leasing Group
Prior Employment
Real Estate Institute, New York University, Faculty Member, 1987 – 1990