Of Counsel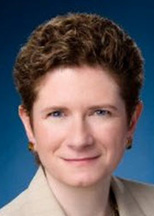 Location: 551 Fifth Avenue, New York, NY 10176
Phone: 212-661-5030
Fax: 212-687-2123
Email: Email Me
vCard:

Nancy J. Mertzel protects brand names, products, content and technology. Her diverse intellectual property practice includes handling both transactional and litigation matters. Ms. Mertzel has represented clients engaged in a variety of business endeavors including consumer goods, entertainment, financial services, health care, hospitality, publishing (academic and music), software development and technology. Since 2009, she has been listed among the New York Super Lawyers for Intellectual Property Litigation.
In the trademark field, Ms. Mertzel has substantial experience handling domestic and international clearance, filings, prosecution, portfolio management, and licensing. Ms. Mertzel regularly litigates trademark infringement actions in the federal courts and has obtained numerous preliminary injunctions. She also handles disputes before the Patent and Trademark Office's Trademark Trial and Appeal Board. Her proven track record includes recovering dozens of domain names from cybersquatters. Ms. Mertzel's notable victories include recovering a generic domain that was "hijacked" from a client's account by an anonymous overseas registrant, recovering the primary domain on the eve of a highly-publicized international merger, and recovering a potentially pejorative domain for a leading magazine in a hotly- contested case that received significant media coverage.
In the copyright field, Ms. Mertzel advises clients regarding copyright validity, infringement, fair use, licensing and related issues. She also counsels clients with regard to copyright registration and assignment matters. She has drafted and negotiated advertising agreements and provided strategic advice regarding online distribution of musical performances, ringtones and other content. Ms. Mertzel has also handled numerous copyright infringement cases, including proving "striking similarity" in a music trial. In a significant reported decision, she successfully defeated a claim of copyright in numbers on behalf of a leading retailer and major financial services company.
In the software and technology fields, Ms. Mertzel handles transactions and litigation matters involving source code, hardware and online distribution issues. She represented a multi-billion dollar diversified technology leader in a lawsuit involving novel issues of database protection and data extraction and represented pre-eminent software companies in cutting-edge litigations involving circumvention of copyright protection technologies. She has obtained numerous preliminary injunctions in copyright cases involving infringement of source code. She also represented a global advertising agency in Internet-related litigations, represented in "failed systems" disputes between developers and licensees, and handled trade secret cases involving software. She has also represented developers in software licensing.  She recently assisted two clients in successfully resolving two lawsuits alleging that their web sites were not accessible to visually impaired and legally blind people. The cases sought injunctive relief under the Americans With Disabilities Act ("ADA") and compensatory damages under the Human Rights Law of New York State and New York City.
Congressional Testimony:
On February 26, 2015, Nancy testified before the House Judiciary Committee at a hearing on "The U.S. Copyright Office: Its Functions and Resources" as a representative of the American Intellectual Property Law Association (AIPLA). Nancy emphasized the importance of copyright in today's digital economy, and urged legislators to support a well-functioning Copyright Office.
Her full testimony and transcript are available at https://judiciary.house.gov/hearing/hearing-the-u-s-copyright-office-its-functions-and-resources/.
Amicus Briefs:
Nancy was the primary author of three amicus curiae (friend of the court) briefs filed with the U.S. Supreme Court:
Petrella v. Metro-Goldwyn-Mayer, which involved the defense of laches in copyright infringement cases,
SCA Hygiene Products A.G. v. First Quality Baby Products, LLC, which involved laches in patent cases, and
B&B Hardware, Inc. v. Hargis Industries, Inc., which involved the preclusive effect of decisions by the Trademark Trial and Appeal Board on subsequent litigation.
Memberships and Associations:
American Intellectual Property Law Association – Fellows (2018-present), Board of Directors (2014-2017), Amicus Committee Appointed Member (2013-2014), Copyright Law Committee Chair (2011-2013), Co- Chair LGBT Sub-Committee of Diversity Committee (2010- 2016)
Women Owned Law – Vice President (2018-president), Board of Directors (2018)
Copyright Society of the USA – Advisory Committee to the Executive Committee (2012-present), Treasurer (2008-2010), Trustee (2006-2009), Web Committee Co-Chair (2003-2007), Volunteer of the Year Award Recipient (2007)
Association of the Bar of the City of New York – Member Small Law Firms Committee (2018-2020), Member Trademarks and Unfair Competition Committee (2008-2010)
International Trademark Association, Member
National Association of Women Lawyers, Member
National Gay & Lesbian Chamber of Commerce, NY Chapter
Practice Groups:
Intellectual Property & Technology
Litigation
Education:
B.A., University of Rochester, 1985
J.D., American University Washington College of Law, 1988 
Honors and Awards:
New York Super Lawyers, 2009-2018; New York Super Lawyers Top Women Attorneys 2013-2017
World Trademark Review leading lawyer for trademark litigation 2016-2017
Admissions:
Courts:
U.S. Supreme Court
U.S. Court of Appeals for the Second, Third, Eleventh and Federal Circuits
 U.S. District Courts: Southern District of New York, Eastern District of New York, Eastern District pf Michigan
Selected Speaking Engagements and Publications:
Moderator and Speaker: "The Challenges of Running Your Own Law Firm," Women Owned Law Webinar, October 17, 2018
Speaker: "Introduction to Domain Name Disputes," American Intellectual Property Law Association Webinar, September 27, 2018
Keynote Presentation, "Legal Issues for Brand Owners in the Context of Corporate Social Responsibility," World IP Day, Fordham University, New York, NY, April 26, 2017
Speaker: "Enforcing Trademarks and Copyrights in the Online World", American Intellectual Property Law Association Mid-Winter Meeting, January 15, 2018
Speaker: "Cybercrime and the Protection of Digital Art," Art Business Conference, New York, NY, April 4, 2017
Speaker: "Supreme Court Review," Practicing Law Institute Advanced Copyright Law, New York, NY, March 16, 2017
Speaker: "Copyright Annual Review," Practicing Law Institute Advanced Copyright Law, New York, NY, March 23, 2016
Speaker: "Copyright Law Developments," The University of Akron School of Law, 18th Annual Symposium on Intellectual Property Law and Policy, New York, NY, March 14, 2016
Speaker: "Copyright Reform: What Changes Are Needed and Which Are Coming?", American Intellectual Property Law Association Annual Meeting, October 27, 2016
Speaker: "B&B v Hargis: Issue Preclusion from Board to Court, Intellectual Property Owners Education Foundation PTO Day, Washington, DC, March 10, 2015
Moderator and Speaker: " 'Protecting Cool' – Brand Reinforcement and Creation Using Utility Patents, Design Patents, Trademarks, Trade Dress, and Copyrights," American Intellectual Property Law Association Spring Meeting, Philadelphia, Pennsylvania, May 15-17, 2014
Speaker: "Copyright Litigation," PLI's Advanced Copyright Law Annual Review, New York, New York, April 4, 2014
Speaker: "The Raging Debate about Laches," Copyright Society of the USA Mid-Winter Meeting, Miami, Florida, February 7, 2014
Speaker: "Must-Know Recent Copyright Case Law Developments," Practicing Law Institute, Advanced Copyright Law Annual Review 2013, New York, April 19, 2013. Paper in Course Handbook
Speaker: "IP Essential for the Non-IP Attorney," National Association of Women Lawyers Mid-Year Meeting Orlando, Florida, February 16, 2013
Moderator: "Media/Entertainment – Leveraging IP in a Digital Economy," American Intellectual Law Property Association Mid-Winter Institute, Tampa, Florida, January 31, 2013
Speaker: "Recent Developments in Copyright Preemption: Hot News Misappropriation, Implied Contracts in the Ninth Circuit, and the SDNY Split Over Contract Preemption," Advanced Copyright Law Annual Review 2012, Practicing Law Institute, New York, April 30, 2012. Paper in Course Handbook
Speaker: "White Hats, Black Hats & Red Flags: Assessing Secondary Liability for Online Copyright Infringement," American Intellectual Property Law Association Spring Meeting, California, May 12, 2011
Speaker: "Innovation, Technology & Copyright: New Directions for the Future," Copyright Society Mid-winter Meeting, New Mexico, February 4, 2011
Speaker: "Brand Protection: Trademark Issues in Cyberspace," Practicing Law Institute, New York, May 17, 2010
Co-Author: "Trademark Rights and Domain Name Overhaul," Law 360, April 26, 2010
Speaker: "Litigating a Trademark Infringement Dispute," New York City Bar, New York, May 12, 2009
"Digital Millennium Copyright Act: Recent Developments and Best Practices," Client Presentation, March 25, 2009
Speaker: "Social Networks, Bloggers and Internet Jurisdiction," New York State Bar Association, Commercial & Federal Litigation Section Meeting, May 3, 2008
Speaker: "Copyright Infringement on the Internet," Advanced Copyright Law Seminar, Fordham Law School (2006-2010)