Of Counsel
Location: 551 Fifth Avenue, New York, NY 10176
Phone: 212-661-5030
Direct: 203-315-5054
Email: Email Me
vCard: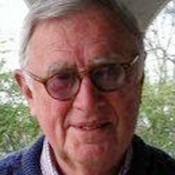 Mr. Ells is a member of the New York State, Connecticut and New Haven County Bar Associations. He has served on the New York Bar Association's International Law Committee and on the Elder Law Committee of the Brooklyn Bar Association. He is a member of the Estates & Probate Section of the Connecticut Bar Association and served on the Committee for Continuing Education. He founded and chaired the Estates and Probate Committee of the New Haven County Bar Association.
Mr. Ells is a public member of the Connecticut Real Estate Commission as a gubernatorial appointee. He is Chairman of the Branford CT Board of Ethics, an elected member of the Stony Creek Association where he serves as Chairman of the Legal and Zoning Committee. He is Vice President of the Stony Creek Museum and a member of the Advisory Board of the Connecticut Trust for Historic Preservation where he served as Chairman and as a Trustee for 15 years.
He has served as Chairman and Trustee of the Brooklyn Youth Chorus Academy, in Brooklyn, NY. Mr. Ells has served for 13 years as Clerk of Session of the First Presbyterian Church of Brooklyn and as a member of the Permanent Judicial Commission of the Presbytery of New York City.
In addition, after law school, Mr. Ells served in the Connecticut Army National Guard in the Office of the Adjutant General.
Areas of Practice
Trusts and Estates
Real Estate
Family Law
Courts
U.S. District Court for the District of Connecticut, 1967
Education
University of Virginia Law School
Amherst College