Counsel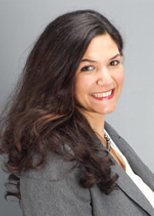 Location: 155 Willowbrook Boulevard, Wayne, NJ 07470
Phone: 973-256-9000
Fax: 212-673-2123
Email: Email Me
vCard:

Alexandra Saites' practice involves civil litigation and general real estate transactions. She has experience litigating in both New York and New Jersey state courts, as well as in New Jersey federal court. Ms. Saites has successfully represented clients on a wide range of matters, including claims brought under TILA, Regulation Z, RESPA, and HOEPA.
Ms. Saites also represents corporate clients in commercial litigation, complex tort defense, education law, and other litigation matters. Her experience includes briefing numerous successful summary judgment motions for multiple nationally-chartered banks. Among her accomplishments, she penned a successful motion opposition in Kings County Supreme Court which she later successfully defended in the Appellate Division of the Second Judicial Department.
Lastly, Ms. Saites' practice involves defending private management in a wide range of employment matters, including discrimination claims brought under various state statutes. Additionally, Ms. Saites counsels employers on a variety of legal matters outside of litigation.
During law school, she gained legal experience as a student attorney at Seton Hall's Immigrants' Rights/International Human Rights Clinic, during which time she substantially contributed to a report published by the Center for Social Justice entitled "All Work and No Pay: Day Laborers, Wage Theft, and Workplace Justice in New Jersey."
Ms. Saites is fluent in both Spanish and Greek.
Professional Activities:
Member of the New Jersey State Bar Association
Member of the DRI-The Voice of the Defense Bar
Publications and Speaking Engagements:
Contributed to the Center for Social Justice Report entitled "All Work and No Pay: Day Laborers, Wage Theft, and Workplace Justice in New Jersey"
Areas of Practice:
Real Estate Law
Complex Tort Litigation
Employment Law
Universities, Colleges and Secondary Schools
Education:
B.S., The College of New Jersey, 2008
J.D., Seton Hall University School of Law, 2011, Chancellor Scholar
Admissions:
Courts:
U.S. District Court of New Jersey