Partner
Location: 155 Willowbrook Boulevard, Wayne, NJ 07470
Phone: 973-256-9000
Email: Email Me
vCard: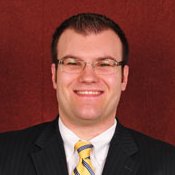 Mr. Dallavalle has primarily focused his practice on litigation, including insurance defense, commercial and contractual matters. While his main responsibilities have involved the defense of complex auto and property insurance (including BI & PIP claims), Medical Malpractice and General Commercial Liability cases, he has also handled Real Estate, Guardianship, Will & Advance Directive Preparation and No-Fault PIP Arbitration matters. By using his knowledge of the legal system to work with individuals and businesses to resolve their problems in the most expeditious and efficient way available, Mr. Dallavalle has maintained his commitment to be a zealous advocate for clients in any situation.
Mr. Dallavalle is licensed in both New Jersey and New York and, through his experience, has had the opportunity to work with many various clients ranging from individuals and small business owners to international corporations and large insurance carriers. He is a featured presenter on matters involving E-Discovery and Guardianship issues and also counsels clients on the management and creation of insurance policies to reflect updated developments through legislation and case law.
Areas of Practice
Complex Commercial Litigation
Insurance Defense Litigation
Complex Tort Defense Litigation
Education
B.A.,Seton Hall University, 2003, magna cum laude
Zeta Beta Tau Fraternity, Founder Zeta Tau Colony, President, Recruitment Director
J.D., Syracuse University College of Law, 2006, Certificate in Technology Transactions
Honors: Order of the Barristers; 2006 winner of the Lionel O. Grossman Trial Competition; Best Overall Advocate-best Final Round Advocate; Quarterfinalist in MacKenzie Trial Competition; Moot Court Honors Society, University Scholarship Recipient Syracuse Law Student Senate; Vice President of St. Thomas More Legal Society
Admissions
New Jersey, 2006
New York, 2007
Courts
U.S. District Court of the District of New Jersey
Professional Associations and Memberships
Member of the New Jersey State Bar Association
Member of the New York State Bar Association
Professional Activities
Haydn Proctor Inns of Court, Monmouth County
WSOU Radio, Staff Representative, News Director, Engineer, Newscaster
Presentations
Presenter, Hunterdon County Bar Association, "E-Discovery", November 2016 and April 2014, Branchburg, NJ
Presenter, Raritan Bay Medical Center, In-Service Program, "Guardianship Issues", September 2013, Old Bridge, NJ
Presenter, Coach USA, A Roundtable Discussion on the Decision Point Review Plan, May 2013, Marlton, NJ
Decisions
Published Decisions – Murray v. Plainfield Rescue Squad, 210 NJ 581 (Sup. Ct., 2012)
Unpublished Decisions – Estate of Russillo v. St. Peter's Univ. Hosp., 2013 NJ Super. Unpub. LEXIS 1214 (App. Div., 2013); and Feika v. Saini, 2012 NJ Super. Unpub. LEXIS 2170 (App. Div., 2012)